<! Summary>
Equipment Tiers: 1, 2, 3, 4
Real adventures will need a good set of Equipments, for sure!
Here we have equipments classified by tiers, from 1 to 4.

Equipments can improve your attack, defense, your skills and magic level.
As long as you're improving your char, why not do it to its equipments as well?

Random System: When you get a new equipment, its attributes
are defined randomly (like in Diablo 2) but you can check the possible ranges in this page.
At last but not least, there's information about how to get each equipment.

Take care and good luck!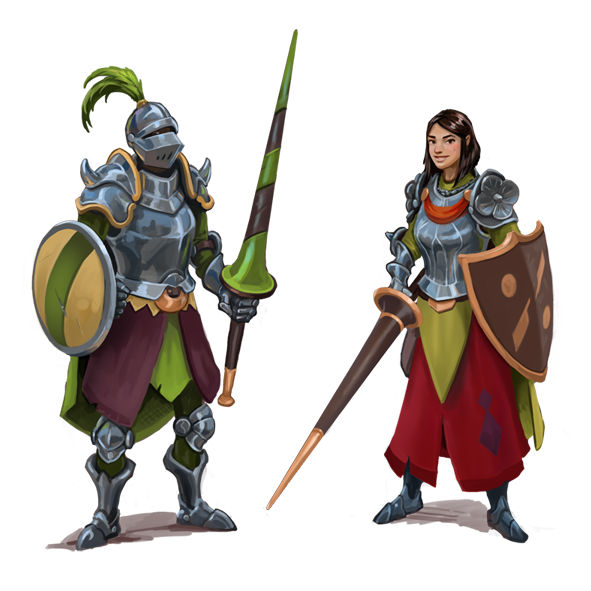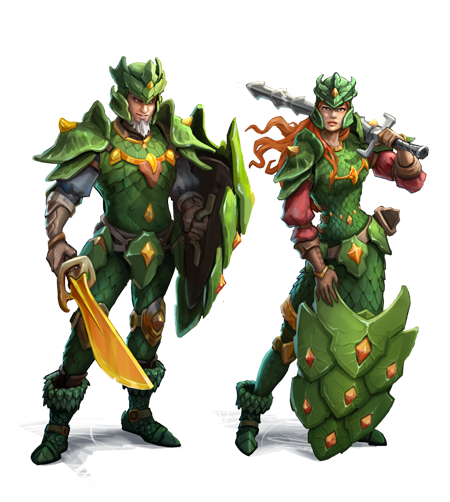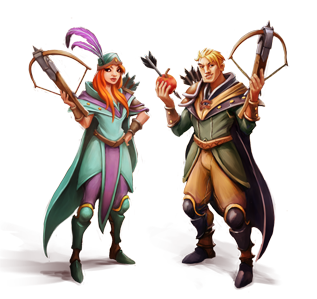 <!Tier 1>
Equipment Tier 1


<! Arzen>
Arzen Set
wielded by paladins and knights

<! L1>

Item

Item Status

How to get it

Item

Item Status

How to get it


Arzen Helmet

Arm

120 ↔ 170

Skills

1 ↔ 3

Frankenstein


Arzen Shield

Smaug


Arzen Armor

Arm

120 ↔ 170

Skills

1 ↔ 3

King Sek


Arzen Sword

Camazotz


Arzen Legs

Arm

120 ↔ 170

Skills

1 ↔ 3

Black Annis


Arzen Axe

Camazotz


Arzen Boots

Arm

120 ↔ 170

Skills

1 ↔ 3

Dracula


Arzen Bow

Camazotz
<! Sortina>
Sortina Set
wielded by sorcerers and druids

<! L1>

Item

Item Status

How to get it

Item

Item Status

How to get it


Sortina Hat

Arm

120 ↔ 170

Skills

1 ↔ 3

Frankenstein


Sortina Shield

Smaug


Sortina Robe

Arm

120 ↔ 170

Skills

1 ↔ 3

King Sek


Staff of Sortina

Frost Smaug


Sortina Legs

Arm

120 ↔ 170

Skills

1 ↔ 3

Black Annis


Sortina Boots

Arm

120 ↔ 170

Skills

1 ↔ 3

Dracula
<!Tier 2>
<! Goldun>
Goldun Set
wielded by paladins and knights

<! L1>

Item

Item Status

How to get it

Item

Item Status

How to get it


Goldun Helmet

Arm

170 ↔ 230

Skills

2 ↔ 5

Marsh Raider


Goldun Shield

Surtur


Goldun Armor

Arm

170 ↔ 230

Skills

2 ↔ 5

Fenrir


Goldun Sword

Basilisk


Goldun Legs

Arm

170 ↔ 230

Skills

2 ↔ 5

Fenrir


Goldun Axe

Basilisk


Goldun Boots

Arm

170 ↔ 230

Skills

2 ↔ 5

Surtur


Goldun Bow

Basilisk
<! Clisma>
Clisma Set
wielded by sorcerers and druids

<! L1>

Item

Item Status

How to get it

Item

Item Status

How to get it


Clisma Helmet

Arm

170 ↔ 230

Magic Level

2 ↔ 5

Marsh Raider


Clisma Shield

Surtur


Clisma Robe

Arm

170 ↔ 230

Magic Level

2 ↔ 5

Fenrir


Staff of Clisma

Basilisk


Clisma Legs

Arm

170 ↔ 230

Magic Level

2 ↔ 5

Fenrir


Clisma Boots

Arm

170 ↔ 230

Magic Level

2 ↔ 5

Surtur
<!Tier 3>
<! Carnifes Knight>
Carnifes Knight Set
wielded by knights

<! L1>

Item

Item Status

How to get it

Item

Item Status

How to get it


Carnifes Helmet

Arm

250 ↔ 500

Magic Level

1 ↔ 3

Skills

5 ↔ 10

Shopping VIP
and
Upcoming Quest


Carnifes Imperium Sword

Atk

1300 ↔ 2500

Skills

5 ↔ 10

Shopping VIP
and
Upcoming Quest


Carnifes Armor

Arm

250 ↔ 500

Magic Level

1 ↔ 3

Skills

5 ↔ 10

Shopping VIP
and
Upcoming Quest


Carnifes Axe

Atk

1350 ↔ 2500

Skills

5 ↔ 10

Shopping VIP
and
Upcoming Quest


Carnifes Legs

Arm

250 ↔ 500

Magic Level

1 ↔ 3

Skills

5 ↔ 10

Shopping VIP
and
Upcoming Quest


Carnifes Shield

Shopping VIP
and
Upcoming Quest


Carnifes Boots

Arm

250 ↔ 500

Magic Level

1 ↔ 3

Skills

5 ↔ 10

Shopping VIP
and
Upcoming Quest


Sword Special Shield

Def

350 ↔ 500

Skills

5 ↔ 10

Shopping VIP
and
Upcoming Quest


Carnifes Hammer

Atk

1300 ↔ 2500

Skills

5 ↔ 10

Shopping VIP
and
Upcoming Quest


Club Special Shield

Def

350 ↔ 500

Skills

5 ↔ 10

Shopping VIP
and
Upcoming Quest


Carnifes Sword

Atk

750 ↔ 950

Skills

1 ↔ 3

Shopping VIP
and
Upcoming Quest


Axe Special Shield

Def

350 ↔ 500

Skills

5 ↔ 10

Shopping VIP
and
Upcoming Quest
<! Carnifes Magician>
Carnifes Magician Set
wielded by sorcerers and druids

<! L1>

Item

Item Status

How to get it

Item

Item Status

How to get it


Carnifes Magician Hat

Arm

250 ↔ 500

Magic Level

5 ↔ 20

Skills

5 ↔ 10

Shopping VIP
and
Upcoming Quest


Staff of Divinity

Atk

1400 ↔ 2400

Magic Level

5 ↔ 10

Range

5

Shopping VIP
and
Upcoming Quest


Carnifes Magician Robe

Arm

250 ↔ 500

Magic Level

5 ↔ 20

Skills

5 ↔ 10

Shopping VIP
and
Upcoming Quest


Staff of Carnifes

Atk

720 ↔ 900

Magic Level

1 ↔ 3

Range

5

Shopping VIP
and
Upcoming Quest


Carnifes Magician Legs

Arm

250 ↔ 500

Magic Level

5 ↔ 20

Skills

5 ↔ 10

Shopping VIP
and
Upcoming Quest


Magic Special Shield

Def

350 ↔ 500

Magic Level

5 ↔ 10

Shopping VIP
and
Upcoming Quest


Carnifes Magician Boots

Arm

250 ↔ 500

Magic Level

5 ↔ 20

Skills

5 ↔ 10

Shopping VIP
and
Upcoming Quest
<! Carnifes Paladin>
Carnifes Paladin Set
wielded by paladins

<! L1>

Item

Item Status

How to get it

Item

Item Status

How to get it


Assassin Helmet

Arm

250 ↔ 500

Magic Level

1 ↔ 3

Skills

5 ↔ 10

Shopping VIP
and
Upcoming Quest


Carnifes Bow

Atk

1300 ↔ 2300

Range

7

Skills

5 ↔ 10

Shopping VIP
and
Upcoming Quest


Assassin Armor

Arm

250 ↔ 500

Magic Level

1 ↔ 3

Skills

5 ↔ 10

Shopping VIP
and
Upcoming Quest


Carnifes Arrow

-

Shopping VIP
and
Upcoming Quest


Assassins Legs

Arm

250 ↔ 500

Magic Level

1 ↔ 3

Skills

5 ↔ 10

Shopping VIP
and
Upcoming Quest


Assassins Boots

Arm

250 ↔ 500

Magic Level

1 ↔ 3

Skills

5 ↔ 10

Shopping VIP
and
Upcoming Quest

<!Tier 4> <! VALYRIAN KNIGHT>

| | | | | | |
| --- | --- | --- | --- | --- | --- |
| Item | Item Status | How to get it | Item | Item Status | How to get it |
| Valyrian Helmet | | | Valyrian Shield | | |
| Valyrian Armor | | | Valyrian Sword | | |
| Valyrian Legs | | | Valyrian Axe | | |
| Valyrian Boots | | | Valyrian Mace | | |

<! BLUE KEDAVRA>

Kedavra Magician Set (Blue)
wielded by sorcerers and druids

<! L1>

Item

Item Status

How to get it

Item

Item Status

How to get it


Kedavra Helmet (Blue)

Arm

? ↔ ?

Magic Level

? ↔ ?

Skills

? ↔ ?


Kedavra Tiara (Blue)

Atk

? ↔ ?

Magic Level

? ↔ ?

Range

?


Kedavra Robe(Blue)

Arm

? ↔ ?

Magic Level

? ↔ ?

Skills

? ↔ ?


Staff of Kedavra (Blue)

Atk

? ↔ ?

Magic Level

? ↔ ?

Range

?


Kedavra Kilt (Blue)

Arm

? ↔ ?

Magic Level

? ↔ ?

Skills

? ↔ ?


Kedavra Shield (Blue)

Def

? ↔ ?

Magic Level

? ↔ ?


Kedavra Boots (Blue)

Arm

? ↔ ?

Magic Level

? ↔ ?

Skills

? ↔ ?

<! RED KEDAVRA>

Kedavra Magician Set (Red)
wielded by sorcerers and druids

<! L1>

Item

Item Status

How to get it

Item

Item Status

How to get it


Kedavra Helmet (Red)

Arm

? ↔ ?

Magic Level

? ↔ ?

Skills

? ↔ ?


Kedavra Tiara (Red)

Atk

? ↔ ?

Magic Level

? ↔ ?

Range

?


Kedavra Robe (Red)

Arm

? ↔ ?

Magic Level

? ↔ ?

Skills

? ↔ ?


Staff of Kedavra (Red)

Atk

? ↔ ?

Magic Level

? ↔ ?

Range

?


Kedavra Legs (Red)

Arm

? ↔ ?

Magic Level

? ↔ ?

Skills

? ↔ ?


Kedavra Shield (Red)

Def

? ↔ ?

Magic Level

? ↔ ?


Kedavra Boots (Red)

Arm

? ↔ ?

Magic Level

? ↔ ?

Skills

? ↔ ?

<! RIVENDELL>

Rivendell Paladin Set
wielded by paladins

<! L1>

Item

Item Status

How to get it

Item

Item Status

How to get it


Rivendell Helmet

Arm

? ↔ ?

Magic Level

? ↔ ?

Skills

? ↔ ?


Rivendell Bow

Atk

? ↔ ?

Range

?

Skills

? ↔ ?


Rivendell Armor

Arm

? ↔ ?

Magic Level

? ↔ ?

Skills

? ↔ ?


Rivendell Legs

Arm

? ↔ ?

Magic Level

? ↔ ?

Skills

? ↔ ?


Rivendell Boots

Arm

? ↔ ?

Magic Level

? ↔ ?

Skills

? ↔ ?



<! Summary>

Equipment Tiers: 1, 2, 3, 4